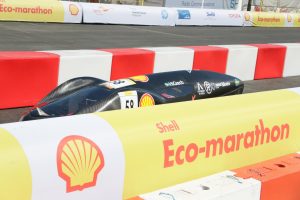 We successfully achieved the goal of setting a result today!
After failing to get out on track yesterday the goal for today was to get the car working and set a result.
We successfully completed a race of 10 laps which means we now have a registered result of 900 km / liters.
The goal now is to try and optimize so that we can improve our result.
The leaderboards:
http://www.shell.com/energy-and-innovation/shell-ecomarathon/europe/live-results.html#iframe=L2V1cm9wZS8=