Hello!
At the moment the development of a new car is in full swing and our goal is to have the car ready to compete at the Shell Eco Marathon in Rotterdam in May. With the experience and knowledge that we brought with us from our first year in the competition, we aim to improve our performance.
The team has expanded since last year, with a lot of new members. The number of development groups that were two last year are now five.
We've recently decided to write our updates in English and promise to keep you updated during the progress!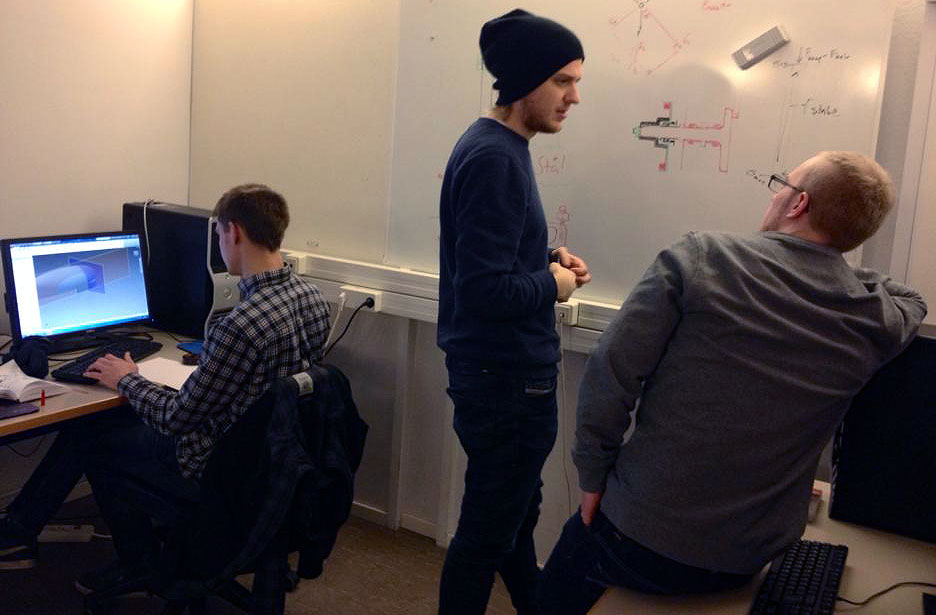 Lukas is creating a 3D-model of the new body, Simon and Jakob discusses the development of our new engine.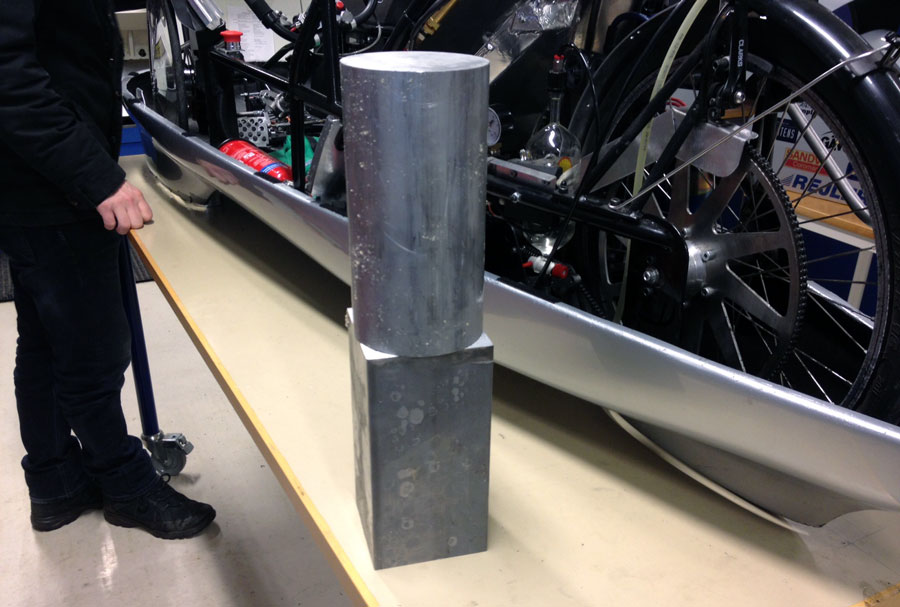 This material will be milled out and finally become engineparts. Thanks to Alderholmens Mekaniska for the material!