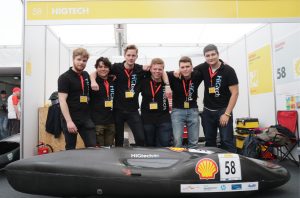 The technical inspection continued this morning and the team successfully passed it with the new modifications.
Our driver Sergio and the manager Oskar have been to the driver's briefing earlier this morning so they're now allowed to drive on the track.
The team is now preparing the car while waiting for the track to open for the first practice runs.